Oscar Wilde once said, "To love oneself is the beginning of a lifelong romance." If you're struggling to lose weight, it's time to think about your relationship with yourself. If you're not in love with you, no amount of self-improvement will change that.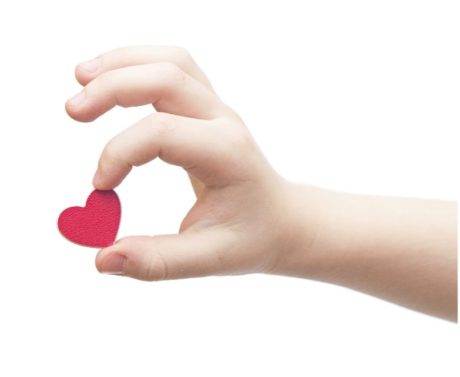 Self-loathing cannot be cured with weight loss. You won't come to love and accept yourself more as the pounds fall away. That's not how it works. It's time to get yourself out of the "I'll be happy when…" mindset and start loving who you are here and now.

Begin by addressing yourself mentally. Tell yourself that you will love yourself, no matter what. Once you've taken this first mental step, you'll find that the physical part of losing weight is that much easier! With Valentine's Day just around the corner, you don't want to wait for someone else to show you that they care. Instead, show yourself a little love by making healthier choices and really investing in your future.
If you embark on this journey with the wrong mindset, you'll fall victim to the same cycles and patterns as before. If you're subconsciously telling yourself that you'll only really be happy when you lose weight, you may find yourself making poor choices (for example, eating too little during the day, and then binging later when you have less self-control). You may try following fad diets that only encourage this cycle of under-eating and binging. This can make it even harder to cultivate a positive self-image! You'll be right back where you started, and the cycle will continue on and on.

To break free from this vicious cycle, you must address the root cause of your problem – your headspace! When you're unhappy with yourself, you'll make choices that reinforce your negative self-image. When you learn to practice greater love and acceptance, you'll feel more optimistic about your decision to live a healthier lifestyle. Just keep in mind that "loving yourself" doesn't mean that you have to stay as you are. If you truly love yourself, you'll make the choices that make you feel your very best – not because others expect it of you, but because it's what you want for yourself.
 
To take charge of your health and lose those extra pounds for good, start by improving your relationship with yourself this Valentine's Day. Take some personal time to think about where you're at in life, where you're going, and what goals you want to reach. Practice radical self-acceptance and learn to love yourself no matter what. This Valentine's Day, don't focus on receiving love from others. Focus on your relationship with yourself, because you are PERFECTLY IMPERFECT, inside and out!
If you need any help as you embark upon this journey, don't be afraid to give us a call! That's what we're here for. We'd love to sit down with you and talk about the progress you've been making so far! If you're facing obstacles that seem insurmountablein your personal life, we're happy to talk about that too. Everything that happens in your life is interrelated – your personal problems, your food choices, and even your sleep habits! To overcome obstacles in any one of these categories, you may need help overcoming obstacles in other areas. We're always here to help!