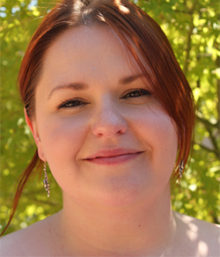 Kaela Jerabek comes to Wellness Architecture with a background in hospitality and event coordinating. She has a passion for people, naturopathic medicine and is always excited to learn whatever she can to improve the lives of the people she meets.
Kaela loves singing, photography, camping and is an avid painter. She has also been a participant and performer of the Northern California Renaissance Faire for 20 years. Working with Dr. McCully's patients comes naturally to Kaela having been raised by a mother who is a certified practitioner of Quantum Energetics and Reiki.
Kaela lives in Half Moon Bay to be close to family, but is excited to be moving back to Redwood City soon!